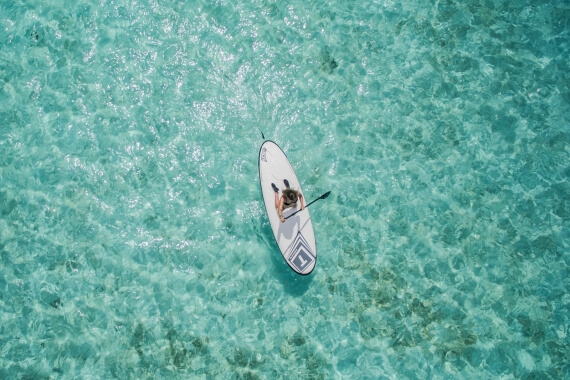 Watersports & Diving
There's no better way to experience Sardinia than by sea.
For this reason, Hotel Don Diego makes available to its guests a watersports centre, located within our private little port.
Here you will find kayaks and SUPs (stand-up paddle boards) that are ideal for exploring the little hidden bays, reachable only by sea, which are dotted all along the coast.
Thanks to our partnership with the Mare Azzurro Snc company, from this year we are offering our guests all of the facilities of a bona fide diving centre, with a dedicated information point. The highly qualified, multilingual staff will be on hand to provide you with everything you need to let you dip your proverbial toe in the water!
In this way, you can discover the wonders of the seabed of the Marine Protected Area of Tavolara-Punta Coda Cavallo, diving or snorkelling surrounded by fish of all types. You can also sign up for the sub-aqua courses laid on for adults and children alike.
Already a confident diver? Great!
You can hire all of the equipment you require and visit some of the most stunning dive sites in the whole of the Mediterranean.
You can also hire inflatables without a sailing licence, to allow you to visit the breathtaking beaches and little islands that make Sardinia so magical.
Moreover, in the vicinity of the hotel you have the opportunity to frequent one of the local windsurfing schools. The particular shape of the gulf and the favourable wind exposure make this location ideal both for beginners and accomplished windsurfers.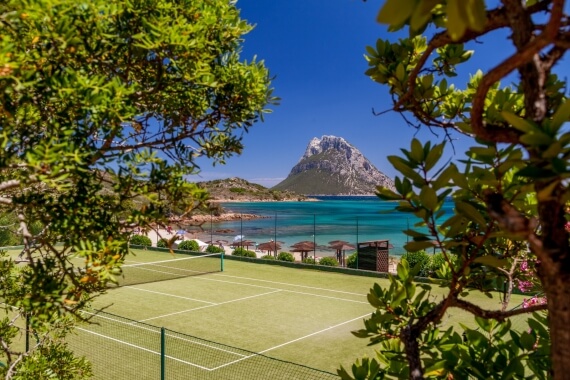 Tennis court
Within the grounds of the hotel, there is a tennis court with a synthetic surface for use by our guests (prior booking required).
Perfect for anyone who wants to end – or even start – their day with a game of tennis.
For those who have never played before, our coach is available to show you the basics.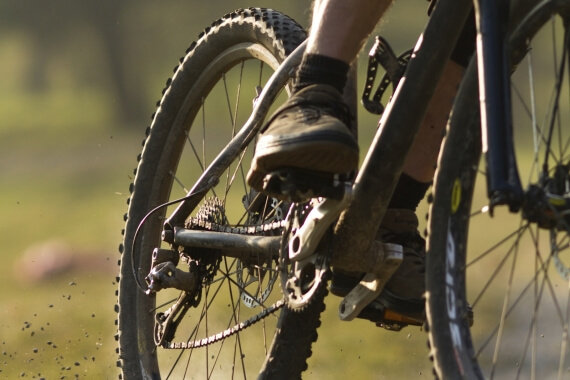 E-bikes
Our hotel is literally embraced by the Gallura region. The coastline plays host to mile after mile of Mediterranean maquis, granite cliffs, inlets and bays, with spectacular large gulfs and small beaches, many of which can only be reached by crossing the myrtle and juniper.
You will really experience Sardinia and its extraordinary beauty on our e-bikes, following trails designed exclusively for you.