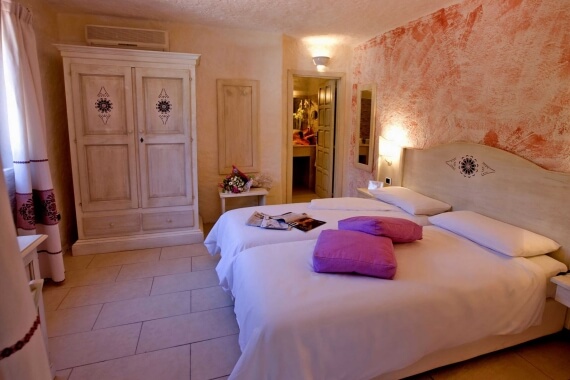 Our Standard rooms are located at the entrance to the extensive grounds that play host to the hotel, surrounded by vegetation, 300 meters away from the main building of the hotel.
The rooms, decked out in full Sardinian style, create a warm, welcoming atmosphere, and even offer a little terrace integrated into the garden, that overlook the hotel's private road.
In contrast, the bathroom is very modern and includes a shower, while the terrace come complete with a table and chairs, allowing you to make the most of your evenings nestling in the natural surroundings.
Sleeps: 2 adults + 2 children up to the age of 12
Beds: 1 + 2 single sofa beds